Chiropractic Care
Restore your body's balance naturally with chiropractic care!
The central idea of what we do is based on protecting the health of your nervous system. This all-important system controls every function of your body. The spine houses the nervous system, protecting it from harm. When the spine is out of alignment, it interferes with your nervous system. In turn, your ability to heal is affected. We remove subluxations, misaligned vertebrae that interfere with nerve function, from the spine so that the brain and body can work to their highest potential.
Live Free From Pain and Suffering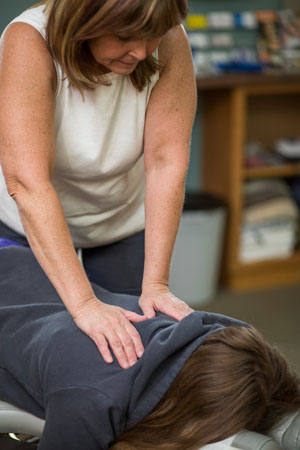 You might find that with chiropractic care, you can move better, have improved posture and are relieved from discomfort. The many conditions we often see include:
Joint stiffness
Knee pain
Low energy
Muscle spasm
Numbness and tingling
Shoulder and arm pain
Sports and personal injuries
Temporomandibular joint (TMJ) disorders
A comprehensive examination complete with X-rays allows us to understand exactly what your body needs. From head to toe, we'll look at your body's movement and structure to determine how to get you moving optimally.
Find What Works for You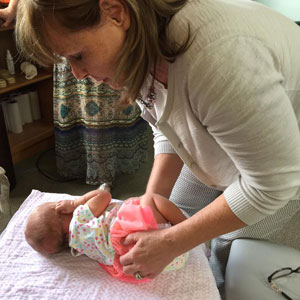 Our doctors are well-versed in a number of different manual and instrument adjusting techniques, and can treat all ages from babies to those in their 90s and even those who have had back surgery. The following techniques are offered and can be tailored to your needs:
Achieve Pain-free Living
Though many people originally seek our help because they're in pain, chiropractic care can offer so much more to your life. Once we get you out of discomfort, we'll talk about how we can help you improve your performance and reach your goals in life. We'll help guide you in setting those goals to achieve what "helps you live better". Once your body has responded well enough to "hold an adjustment" with improved function, you and our doctors can discuss wellness care to keep your newfound function intact. You might need to see us every 4, 6 or 8 weeks for a check. It's different for each person, but regular visits can help you stay well in the future.
We ask that you give chiropractic care a chance for at least a month. Depending on your situation, it can take anywhere from four to twelve visits for your body to realize that we're trying to make positive changes and to maintain them. During this time, we will track your improvement, and adjust your care accordingly. At the end of four weeks, if we haven't seen any positive changes, we can discuss your options going forward.
We accept most insurance plans, as well as cash, if you do not have coverage. As a courtesy, we will verify your benefits, as different insurance plans offer different chiropractic coverage. We will do our best to estimate your out of pocket costs, as well. Your chiropractic care is a contract between you and your insurance company, therefore, is in your best interest to call and verify your coverage as well.
Find out what we may be able to do for you by contacting us today!
---
Excel Family Chiropractic & Wellness | (262) 248-6700